AFOS Academy 2021
November 1-2, 2021
Find all the meeting info here!
Boston, MA

We are excited to be in person this fall in Boston, MA just prior to the American Academy of Optometry meeting.
Registration is now open for the 2021 AFOS meeting November 1-2 in Boston, MA.
We have secured a special package that allows you to register for both the AFOS meeting and the American Academy of Optometry meeting (AAO) at one bundled rate. To register go to the Academy website and choose the AFOS/AAO Bundle.
AFOS Meeting will begin the afternoon of Monday, November 1st and run through the day on Tuesday, November 2nd followed by the AAO Meeting November 3-6, 2021.
The 2021 AFOS Meeting will be held at the Boston Park Plaza on Nov 1-2. The AAO Meeting will be at the Boston Convention & Exhibition Center from Nov 3-6.

Excellent COPE CE Targeted for Military, PHS/IHS, VA & Federal ODs, Residents, and Students
AFOS Awards Program
AFOS Grand Rounds Presentations
State of the Art Exhibit Hall
Hands on Workshops
Member Appreciation Reception
Camaraderie with fellow service colleagues
Service Chief break-out sessions
Sponsor Showcase with great raffle prizes!
AFOS Agenda
Monday, November 1st: AFOS Federal Service Optometry Program (5 hrs CE)

1200 – 1930
Registration and packet pick-up for attendees
1300 – 1500

Air Force TBI Workgroup Presents: Evaluating mTBI for the Primary Care OD (COPE ID: 75279-NO) by Lyndsey Ferris, OD; Tina Aldana, OD; Paul Brown, OD; Justin Holbrook, OD; Matthew Tholl, OD; Abby Wics, OD; and Robin Winslow, OD

(class limited - attend by RSVP only)

1500 – 1600

Bausch and Lomb introduces "Zenlens Specialty Lens Course" by Maria Walker, OD

(class limited - attend by RSVP only)

1500 – 1600
Exhibit Hall Opening
1600 – 1750

Glaukos presents " An Interventional Approach to Keratoconus: the OD's role." (COPE ID: 74596-AS) by Mitchel Ibach, OD

1750 – 1810
Exhibit Hall Break
1810 – 1900
"The Impact of Federal Service Optometry on the Profession: A Historical Perspective" (COPE ID: 74514-PB) by W. Howard McAlister, OD, MA, MPH and Jeff Weaver, OD, MBA, MS
1930 – 2100

AFOS Membership and Awards Reception
Tuesday, November 2nd: AFOS Federal Service Optometry Program (8 hrs CE)

0700 – 0900
Registration and packet pick-up for attendees
0700 – 0800
Breakfast and Exhibit Hall Session
0800 – 0940
"AFOS Fall 2021 Grand Rounds" (COPE ID: 75258-GO) by Brittany Ellis, OD; Richard Baird, OD; Alicia Green, OD; Michael Hall, OD; Emily Thompson, OD; and Skylar Williams, OD
0940 – 1020

Exhibit Hall Break and Snack

1020 – 1200
"AFOS Service Breakout Sessions" (COPE ID:75362-PB) by Col Darren Rhoton; Col Robert Houghteling; COL Christine Watson; CAPT Robert Senko; CAPT Dawn Clary; and Dr. Jeff Joy
1200 – 1300
Exhibit Hall Break and Lunch
1300 – 1350
OCT and OCTA for diabetic retinopathy (COPE ID 74836-PS) by Kaitlyn Sapoznik, O.D., Ph.D., F.A.A.O.
1400 – 1450
Adaptive optics retinal imaging: Applications in retinal and systemic disease (COPE ID: 74837-GO) by Kaitlyn Sapoznik, O.D., Ph.D., F.A.A.O.
1450 – 1530
Exhibit Hall Break and Snack
1530 – 1710
TLC for the FLC Funny-Looking Cornea (COPE ID: 72402-CL) by Mari Fujimoto, O.D., F.A.A.O.
1710 – 1900

AFOS Exhibitor Spotlight, Closing Reception, and Raffle! ~ All invited
Speakers
Air Force TBI Hands-On Course on Monday, Nov 1st 1-3pm
Join Air Force's Optometry TBI working group on Monday, Nov 1st from 1-3pm for a TBI hands-on workshop.The focus of the workshop will be on TBI eye evaluations for the primary care optometrist. Initially, basic TBI background information will be discussed, followed by the established DoD/DHA recommendations for screening/evaluating/assessing patients. Providers will be partnered during the last portion of the class and have the opportunity to run through procedures with trainers available to answer questions and provide feedback.
---
Dr. Maria Walker presents "Specialty Contact Lens Fittings" Course on Monday, Nov 1st 3-4pm
Join Dr. Maria Walker, as she dives into Zenlens Specialty Contact Lens fittings. The course will provide an up-to-date overview of specialty and custom contact lenses available for patients with irregular corneas and discussing industry trends toward new technologies and fitting modalities. Space limited. Register for course today!
Maria K Walker, OD, PhD is a clinician scientist who specializes in anterior segment inflammatory diseases and specialty contact lenses. She graduated from The New England College of Optometry in 2013 and completed a Cornea & Contact Lens Residency at Pacific University in Portland, OR.
In 2021, Dr. Walker completed her PhD with a dissertation entitled: "The Impact of a Scleral Lens on the Eye" at the University of Houston College of Optometry. Throughout her education and early career, Maria has won several awards including the Sheldon Wechsler contact lens residency award, the Founders' Grant from the International Society of Contact Lens Specialists, and she is a two-time recipient of the Ezell Fellowship offered through the American Optometric Foundation. In September 2021, Dr. Walker began a position as a tenure-tracked assistant professor at UHCO, where her lab focuses on research of the ocular surface and tear film.
Professional organizations:
Assistant Professor at University of Houston College of Optometry
Board member of Scleral Lens Education Society
Advisory board of Gas Permeable Lens Institute
Fellow of the American Academy of Optometry

---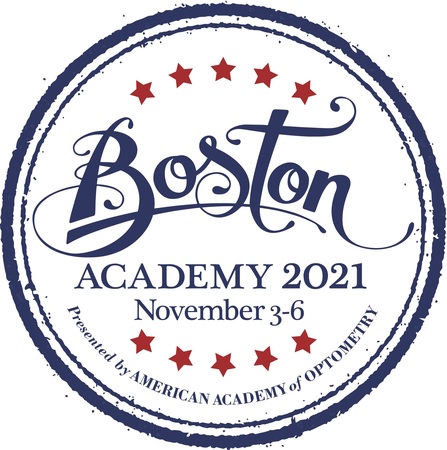 Exhibit Hall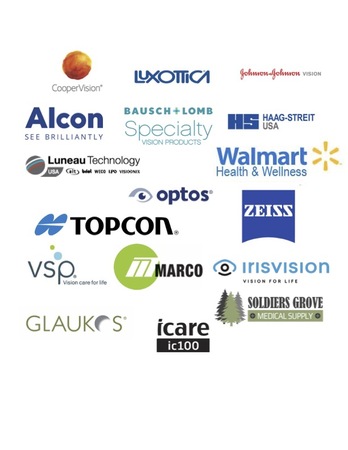 Hotel
** Important information regarding making your Hotel Reservations **
Boston Park Plaza
We will be hosting our meeting at the iconic Boston Park Plaza and have secured a government-rate room block for our attendees.
After you register for the AFOS/AAO Meeting through the AAO website, a confirmation page will pop up with links at the bottom that will allow you to make your hotel reservation under the AFOS Room Block. You should also receive an email confirmation and at the bottom of the page there will be the same links. Make sure to choose the "AFOS Housing" link.
If you do not receive the link in your registration receipt email or are having difficulties making your hotel reservation, please contact Dr. Wright
**Deadline to reserve a room is October 11th!
Government Rate is $185 **
If you are on the waitlist or haven't been able to get the dates you need, please contact Dr. Wright ASAP!
For your convenience, a shuttle will be running from the hotel to the Boston Convention & Exhibition Center Wednesday through Saturday evening.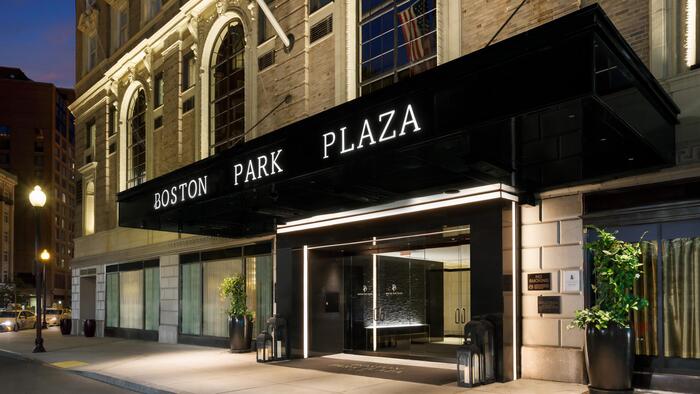 ---